Where do we deliver?
Our packages are shipped to Belgium, France, Luxembourg, Switzerland and many other countries around the world
When creating your delivery address, you simply have to choose your country of delivery in the list provided for this purpose.
If you wish another country, do not hesitate to contact us contact !

Processing times and traceability of orders:
Packages are generally prepared and shipped within 24/48 hours after validation and payment of your order

Your packages are shipped from Monday to Friday from the Ardennes (08370), in France.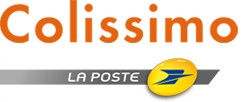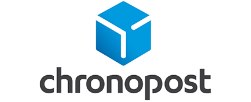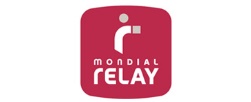 We also offer express delivery (delivery before 10am or before 1pm, at home or in a relay point, for an order placed the day before noon) thanks to Chronopost.

Shipping costs :
Metropolitan France
| | | | | |
| --- | --- | --- | --- | --- |
| Carrier | Cost of delivery | Free delivery from.. | Delivery time | Place of delivery |
| Mondial Relay | 2,90 € | 65 € of purchases | 2 to 7 days | In a relay point |
| Colissimo relay or post | 4,90 € | 65 € of purchases | 48h | In a relay point |
| Colissimo home without signature | 6,90 € | 65 € of purchases | 48h | At home |
| Colissimo home with signature | 8,90 €- | | 48h | At home |
| Chrono Relay | 6,90 € | | 24h** | In a relay point |
| Chronopost delivery before 13h | 11,50 € | | 24h** | At home |
Other countries: the different carriers and shipping costs will be displayed when you choose your delivery method. The rate for other countries varies according to the weight and destination: if the package exceeds 2 Kgs, we will contact you after the validation of your order in order to present you the additional cost related to transport. You will then be able to decide to pay this extra cost to finalize your order or refuse it. In this case, your order will be fully refunded.

Don't hesitate to ask us for new destinations!

Receipt of your order:
In case of absence, the carrier will leave a notice informing you that the package will be available the next working day in the nearest post office or post office point, on request the package can be presented a second time.
Claims :
The customer has the obligation to check the state and the contents of his order as of its reception.
Any anomaly concerning the delivery (damage, missing, etc. ...) must be mentioned in the form of reserves, explicitly and in detail on the delivery note of the carrier.
Never accept a damaged parcel (badly damaged or opened packaging). In all cases, write on the receipt "damaged package" or open the package in front of the deliveryman to see the condition of your order.
If products are missing, we invite you not to accept the package for the reasons given and to write it on the receipt, then to contact our customer service to notify us of this inconvenience.
If you have received a package with damaged contents, always keep the package (packaging and damaged products) and take pictures to prove the problem Sanwithout this we cannot help you.
Take contact with us describing the problem and send us the pictures.
No goods will be replaced or exchanged in the event of a breach of the above rules.
The customer must simultaneously send a copy of this letter along with the delivery slip to the following address
Biovicta - Rue de l'Expansion 5 - 4460 Grâce-Hollogne (Belgium)
Any return of merchandise must be agreed upon between "Louis - Herboristerie" and the buyer. The expenses of return being chargeable to the purchaser.