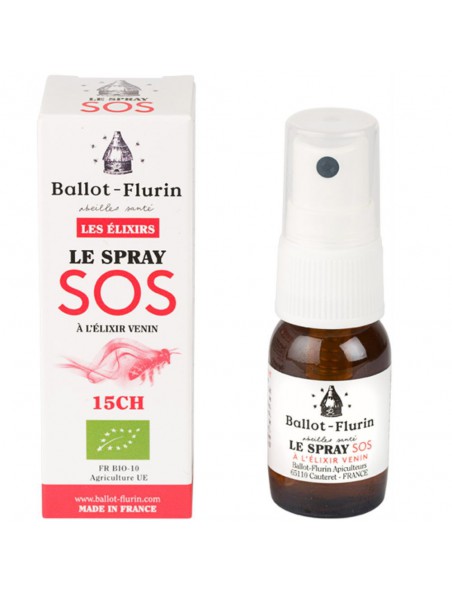 
Organic SOS Spray - Bee Venom Elixir 15 ml - Ballot-Flurin
The Organic SOS Spray of the laboratory Ballot-Flurin is an emergency spray based on elixir of the Beehive "Bee Venom".

It allows to support you and to act on your strong emotional reactions .
 2 In stock
credit_card Secure payments: Credit cards, PayPal and Bank transfer
storeFrench Organic Herbalist located in Charleville-Mézières (Ardennes, France)
shopping_cart Shipping within 24 hours, Delivery within 7 days
Description:
The Organic SOS Spray from the Ballot-Flurin laboratory is an emergency spray based on the elixir of the hive "Bee Venom" .

It allows to support you and to act on your strong emotional reactions.

An exceptional quality
- Validated by the tests of sensitive crystallization which show a strong vibratory energy and an energizing activity.
- Nomadic format.
- Noble beekeeping materials selected with love and coming from specialized beehives raised in Apiculture Douce® in the Hautes-Pyrénées.
- 99,9% homemade mead with acacia and chestnut honey.
- High dilution of honeycomb impregnated with venom.
- Controlled and harvested in agreement with the bees.
- Exposure of the preparation in a hive populated with active bees for dynamization.

Use:
Intense emotion: 2 to 4 sprays in the mouth. Repeat as needed up to 6 times a day.
Daily use: 1 spray in the mouth in the morning and evening during periods of stress.

Ingredients :
Homemade mead* (acacia* and chestnut* honeys from our harvests, local spring water, yeast), diluted mother tincture* (wheat brandy*, comb honey*).
Alc. 12% vol.

*Ingredients from organic farming. Certified by FR BIO-10Packaging

:
Spray of 15 ml.




Label :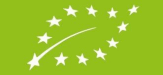 Brand:
The preparations Ballot-Flurin are born in the South West of France, in the heart of the Pyrenees. The countryside is beautiful, lively and authentic and the bees are happy. This harmony with nature is deserved, it is everyone's responsibility.

Experts in natural health, we are first and foremost the "Shepherds of our bees". Passionate and united in an organic network of gentle beekeepers in order to continue to offer you beekeeping materials of great nutritional value.

Discover the whole range of Elixirs from the Hive of Herbalism!

Click here to obtain the list of products Ballot-Flurin.

The advice, information, recommendations, properties, indications, dosage, precautions for use etc. are provided for information purposes only.
---
Click here to discover all the herbal products equivalent to Organic SOS Spray - Bee Venom Elixir 15 ml - Ballot-Flurin of the category Elixirs from the hive
---
Discover also at the herbalist's shop all the products Ballot-Flurin

In the heart of the Hautes-Pyrénées, Ballot-Flurin is a family api-company founded and run by a woman, Catherine Flurin

Its energized apitherapy preparations are made in small batches, with love and full awareness, in its Bee Factory, the first organic and sensitive garden factory in the world

With GENTLE BEEKEEPING®, Ballot-Flurin fights for free bees by combating their disappearance. It protects their territories and reinforces their well-being and freedom beyond the official organic standards.
Louis Herboristerie Charleville-Mézières
36 rue de la république
08000 Charleville-Mézières
Metropolitan France
| | |
| --- | --- |
| Mon. | 14h00 - 19h00 |
| Tue. | 10h00 - 19h00 |
| Wed. | 10h00 - 19h00 |
| Thu. | 10h00 - 19h00 |
| Fri. | 10h00 - 19h00 |
| Sat. | 10h00 - 19h00 |
| Sun. | Fermé |
Louis Herboristerie Carignan ( Centre logistique )
12 Rue du Champ Raymond
Retrait des colis Click & Collect dans la journée hors jours fériés du Lundi au Vendredi de 08h00 à 18h00.
08110 Carignan
Metropolitan France
| | |
| --- | --- |
| Mon. | 08h00 - 18h00 |
| Tue. | 08h00 - 18h00 |
| Wed. | 08h00 - 18h00 |
| Thu. | 08h00 - 18h00 |
| Fri. | 08h00 - 18h00 |
| Sat. | Fermé |
| Sun. | Fermé |
Vos derniers avis
Organic SOS Spray - Bee Venom Elixir 15 ml - Ballot-Flurin
Avis sur l'Herboristerie
Voir les avis sur l'herboristerie
Related articles on blog
No related article on blog