
OptiGEM GC12 - View 50 ml - Herbalgem
Optigem GC12 improves eye function, relieves eye fatigue, purifies the liver (an organ linked to eye function), contributes to good retinal health and helps preserve the eye structure

In a 50 ml bottle, more economical!
 5 In stock
credit_card Secure payments: Credit cards, PayPal and Bank transfer
storeFrench Organic Herbalist located in Charleville-Mézières (Ardennes, France)
shopping_cart Shipping within 24 hours, Delivery within 7 days
Description:
Take advantage of the synergistic action of 2 extracts and 2 nutrients present in Optigem GC12

- Young juniper shoots are above all a remedy for the liver, indicated in hepatic insufficiency, chronic hepatitis, drug intoxication, alcoholic cirrhosis, allergies. It acts in depth as a general tonic for the body. Juniper extract helps to eliminate uric acid, urea, the cholesterolblood sugar.

- Young blueberry shoots act at the ocular level in a similar way to fruits and leaves. Wartime pilots used bilberry extract to improve their night vision by increasing blood microcapillarity.

- Lutein is a carotenoid that is not produced by the body but must be provided by eating leafy vegetables or as a dietary supplement. Lutein acts as an antioxidant in the eye. It helps to filter blue light that causes damage to the macula, which is particularly rich in carotenoids. Taking dietary lutein increases the pigment density of the macula and can help limit damage to the macula (dry AMD)

- Organic silica is an essential component of the eye and a basic remedy for sclerosis of the eye.

Properties :
- Improves eye function.
- Relieves eye fatigue.
- Purifies the liver, an organ linked to the ocular function.
- Contributes to good retinal health.
- Helps preserve the eye structure.

Use:
Drink 20 drops per day in the evening, pure (keep 20 seconds in the mouth on the tongue) or diluted in a little water, or even better diluted in a tablespoon of Depurane.

As a cure, 3 weeks of daily intake, then one week of stop, during 3 months maximum
In maintenance, one week per month.

Possible association :
It is always best to combine the DepuraneThe latter allows the elimination of toxins present in the body and remineralization of the latter

Composition:
Young shoots of bilberry* and juniper*, organic silica, lutein, alcohol* (35%), water, vegetable glycerin
*Ingredients from organic farming

Labels: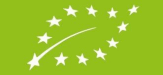 Packaging:
Dropper bottle of 50 ml.

Brand:
HerbalGem is a dynamic and innovative company which has been developing for more than 20 years remedies for gemmotherapy and herbal extracts.

Our two main activities are :
- Development, production and marketing of an original range of branded products based on buds and other plant extracts.
- Development and contract manufacturing of natural extracts for the pharmaceutical industry, nutritional supplements and cosmetics.

Our rapid growth and international development are linked to our unique objective of providing efficient and high quality products. This goal, without compromise, is ensured through rigorous control of all phases of manufacturing, from the harvesting of the buds to the final product, as well as through an extensive research and development program.
Discover all the bud complexes of the herbalist's shop!

Click here for a list of products Herbalgem.

The advice, information, recommendations, properties, indications, dosage, precautions for use etc. are provided for information purposes only.
---
Click here to discover all the herbal products equivalent to OptiGEM GC12 - View 50 ml - Herbalgem of the category Moisturize your eyelids, stimulate your vision and beautify your eyes
---
Discover also at the herbalist's shop all the products Herbalgem
Louis Herboristerie Charleville-Mézières
36 rue de la république
08000 Charleville-Mézières
Metropolitan France
| | |
| --- | --- |
| Mon. | 14h00 - 19h00 |
| Tue. | 10h00 - 19h00 |
| Wed. | 10h00 - 19h00 |
| Thu. | 10h00 - 19h00 |
| Fri. | 10h00 - 19h00 |
| Sat. | 10h00 - 19h00 |
| Sun. | Fermé |
Louis Herboristerie Carignan ( Centre logistique )
12 Rue du Champ Raymond
Retrait des colis Click & Collect dans la journée hors jours fériés du Lundi au Vendredi de 08h00 à 18h00.
08110 Carignan
Metropolitan France
| | |
| --- | --- |
| Mon. | 08h00 - 18h00 |
| Tue. | 08h00 - 18h00 |
| Wed. | 08h00 - 18h00 |
| Thu. | 08h00 - 18h00 |
| Fri. | 08h00 - 18h00 |
| Sat. | Fermé |
| Sun. | Fermé |
OptiGEM GC12 - View 50 ml - Herbalgem