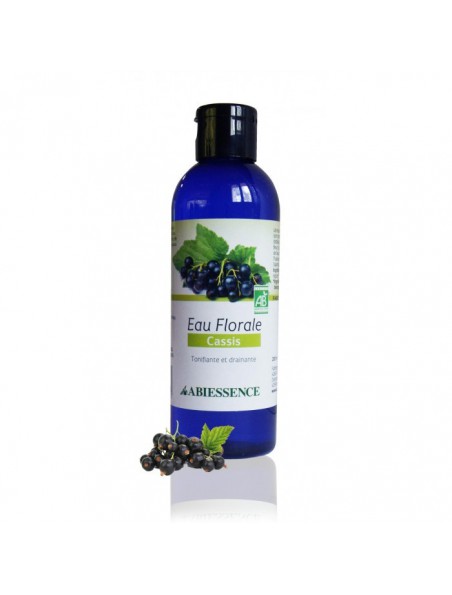 
Blackcurrant Bio - Hydrolat (floral water) 200 ml - Abiessence
Tired skin.

Joint pain.

Tonic.
 1 In stock
credit_card Secure payments: Credit cards, PayPal and Bank transfer
storeFrench Organic Herbalist located in Charleville-Mézières (Ardennes, France)
shopping_cart Shipping within 24 hours, Delivery within 7 days
Botanical name : Ribes nigrum

Properties
Renal and hepatic stimulant.
Anti-rheumatic.
Skin tonic and antioxidant.

Uses:
External use, body care:
- It is used to tone the epidermis.
Spray on a well-cleansed face, before applying day cream.
- As a mist, to refresh, and for tired skin.
- To perfume with greed all the cosmetic preparations, milks, vegetable oils, shower gels, shampoos...

Internal use:
- In cure of 20 days, in the inter-seasons or in case of need, to drain and detoxify the body.


Carrot floral water can be combined. One tablespoon pure, in the morning on an empty stomach and in the evening before bedtime or 3 tablespoons in a litre of water to drink between meals during the day.
- Ditto to improve joint comfort, reduce acidity, relieve rheumatism.

In the kitchen: almost indispensable in the kitchen for desserts, fruit salads, compotes. Its red fruit flavours perfume and combine with other sweet flavours, such as vanilla. For a delicious sorbet, it replaces a sugar-free syrup for diabetics or health-conscious people. It is also suitable for adding a sweet note to a recipe for meat, poultry, game...

Composition:
Organic blackcurrant floral water **Ingredient
from organic farming.



Possible association:
- To drain the body, the floral water of carrot and rosemary verbenone.
- To relieve the joints, juniper floral water. Think also of the organicblackcurrant bud glycerine extract that can be combined during the cure.

Labels :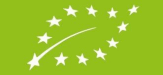 Discover the whole range of floral waters (or hydrolats) !




This site is not a medical site.
The advice, information, recommendations, properties, indications, dosage, precautions for use etc. are provided for information purposes only.
Our advice cannot replace the advice of your doctor or therapist.
Under no circumstances does the information given on our site constitute a prescription.
Only your doctor can give you a precise diagnosis and recommend the use of a product.
If this is not the case, we cannot be held responsible for the inappropriate use of the products presented.
---
Click here to discover all the herbal products equivalent to Blackcurrant Bio - Hydrolat (floral water) 200 ml - Abiessence of the category Organic hydrolats or floral waters with multiple active ingredients
---
Discover also at the herbalist's shop all the products Abiessence
The Distillery Abiessence has been established in the Monts du Forez since 1999. It was born from a family impulse and a real passion for resinous trees, aromatic plants and for this preserved region of the Massif Central.

For our range of essential oils, they cultivate their own aromatic plants, planted a stone's throw from the company. The rows of the strongest plants (thyme, savory, lavender), which were weeded by hand in the past, are now maintained with mulch.

Today, Abiessence produces 25 different essential oils and 30 floral waters. They are packaged in bottles and used as ingredients in cosmetic, household and food products.

Their entire manufacturing process (harvesting, distillation, packaging) is certified by the ECOCERT organization, which gives them the AB label. The quality of their products and services is a priority for their regulatory and safety department.
Louis Herboristerie Charleville-Mézières
36 rue de la république
08000 Charleville-Mézières
Metropolitan France
| | |
| --- | --- |
| Mon. | 14h00 - 19h00 |
| Tue. | 10h00 - 19h00 |
| Wed. | 10h00 - 19h00 |
| Thu. | 10h00 - 19h00 |
| Fri. | 10h00 - 19h00 |
| Sat. | 10h00 - 19h00 |
| Sun. | Fermé |
Louis Herboristerie Carignan ( Centre logistique )
12 Rue du Champ Raymond
Retrait des colis Click & Collect dans la journée hors jours fériés du Lundi au Vendredi de 08h00 à 18h00.
08110 Carignan
Metropolitan France
| | |
| --- | --- |
| Mon. | 08h00 - 18h00 |
| Tue. | 08h00 - 18h00 |
| Wed. | 08h00 - 18h00 |
| Thu. | 08h00 - 18h00 |
| Fri. | 08h00 - 18h00 |
| Sat. | Fermé |
| Sun. | Fermé |
Vos derniers avis
Blackcurrant Bio - Hydrolat (floral water) 200 ml - Abiessence
Avis sur l'Herboristerie
Voir les avis sur l'herboristerie