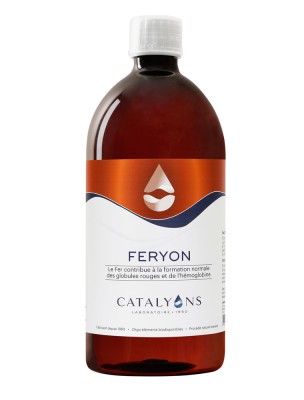 A deficiency in iron causes anemia, general fatigue, decreasedimmunity, hair loss, etc. [...]
C1000FER
A deficiency in iron causes anemia, general fatigue, decreasedimmunity, hair loss, etc.

Associated with copper for the formation of hemoglobin and manganese which plays a role in blood coagulation, the elemental iron of the Feryon complex is ideally accompanied to obtain the best possible efficiency!

In a one liter bottle, more economical!