
Organic Fir Syrup - Breathing 150 ml Biover
This syrup increases the body's natural resistance and has a purifying, cleansing and stimulating effect on the respiratory tract. An effective aid to protect yourself against winter aggressions!

The syrup contains a high percentage of echinacea, thyme and eucalyptusessential oil.
 Not in stock
Our alternatives while waiting for the return of this product:
credit_card Secure payments: Credit cards, PayPal and Bank transfer
storeFrench Organic Herbalist located in Charleville-Mézières (Ardennes, France)
shopping_cart Shipping within 24 hours, Delivery within 7 days

Description:
This syrup increases the natural resistance of the body and has purifying, cleansing and stimulating actions on the airway. An effective aid to protect yourself against winter aggression!

Fir syrup Biover has a beneficial effect on the throat and bronchi.

This highly concentrated organic formula is based on propolis, d'essential oils it contains pure and natural plant extracts and buds. It is ideal in the cold of winter or in all circumstances where the respiratory tracts are attacked, weakened

The syrup contains a high percentage of echinacea, thyme andessential oil eucalyptus. These three plants are known for their purifying and natural defences stimulating action.
The quality propolis is a real shield against pathogenic germs and can be used without risk, in prevention as in treatment.
Sage, drosera, essential oil of Scots Pine and Peppermint reinforce these actions and are very stimulating for the body in general.

Use:
Children from 6 years: 3 times 1 teaspoon per day.
Adult: 3 times 1 tablespoon per day.

Composition:
Wheat syrup*; echinacea extract* (3.7%); thyme extract*; blackcurrant extract* (Ribes nigrum); propolis extract* (1.1%); eucalyptus extract* (Eucalyptus globulus); sage extract* (Salvia officinalis); Drosera extract* (Drosera rotundifolia); Hornbeam extract* (Carpinus betulus) essential oils Eucalyptus* (Eucalyptus globulus, Eucalyptus smithii), pine* (Pinus sylvestris 0,1%), thyme* (Thymus zygis ct. linalol), peppermint* (Mentha piperita).
*organic farming

Composition per day (adults)
Echinacea purpurea: 2198 mg
Thymus vulgaris: 1370 mg
Eucalyptus globulus: 300 mg

Label: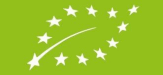 Packaging:
Bottle of 150 ml.
Also available in a "sugar-free" version!
Also available in 250 ml bottle!

Brand:
Created in 1985 in Belgium, Biover is today an important company specialized in phytotherapy and natural health products.
Environmental protection and quality control of both supplies and finished products are the primary concerns of this company.
That is why Biover complies with Iso 9001 (quality of goods manufactured) and Iso 1401 (conformity of manufacturing sites) standards and is surrounded by a research and development team in the fields of: cosmetology, nutrition and phytotherapy.

Discover the whole range of herbal syrups!

The advice, information, recommendations, properties, indications, dosage, precautions for use etc. are provided for information purposes only.
---
Click here to discover all the herbal products equivalent to Organic Fir Syrup - Breathing 150 ml Biover of the category Clear the airways and keep infections at bay
---
Discover also at the herbalist's shop all the products Biover
Biover, founded at the end of 1985, is a Belgian company specialising in phytotherapy and natural health products (mainly vitamins, plant extracts and essential oils).

Mother Nature provides us with everything our bodies need to stay in shape. Biover makes good use of the power of nature to develop its products.

They offer highly dosed and extremely safe products, corresponding to the RDA (Recommended Daily Allowance). They strive to offer you top quality products that have proven their effectiveness in independent consumer tests and scientific studies.

The ingredients used are 100% pure: as far as possible, they only use components of 100% natural origin, and therefore not synthetically reproduced alternatives. These ingredients are therefore easily recognized and assimilated by the body and their action is optimally guaranteed.

The ingredients used are selected with care and respect for the environment. They are - depending on their availability - from controlled organic farming. The natural health products of Biover therefore often bear the organic label.
Louis Herboristerie Charleville-Mézières
36 rue de la république
08000 Charleville-Mézières
Metropolitan France
| | |
| --- | --- |
| Mon. | 14h00 - 19h00 |
| Tue. | 10h00 - 19h00 |
| Wed. | 10h00 - 19h00 |
| Thu. | 10h00 - 19h00 |
| Fri. | 10h00 - 19h00 |
| Sat. | 10h00 - 19h00 |
| Sun. | Fermé |
Louis Herboristerie Carignan ( Centre logistique )
12 Rue du Champ Raymond
Retrait des colis Click & Collect dans la journée hors jours fériés du Lundi au Vendredi de 08h00 à 18h00.
08110 Carignan
Metropolitan France
| | |
| --- | --- |
| Mon. | 08h00 - 18h00 |
| Tue. | 08h00 - 18h00 |
| Wed. | 08h00 - 18h00 |
| Thu. | 08h00 - 18h00 |
| Fri. | 08h00 - 18h00 |
| Sat. | Fermé |
| Sun. | Fermé |
Vos derniers avis
Organic Fir Syrup - Breathing 150 ml Biover
Avis sur l'Herboristerie
Voir les avis sur l'herboristerie